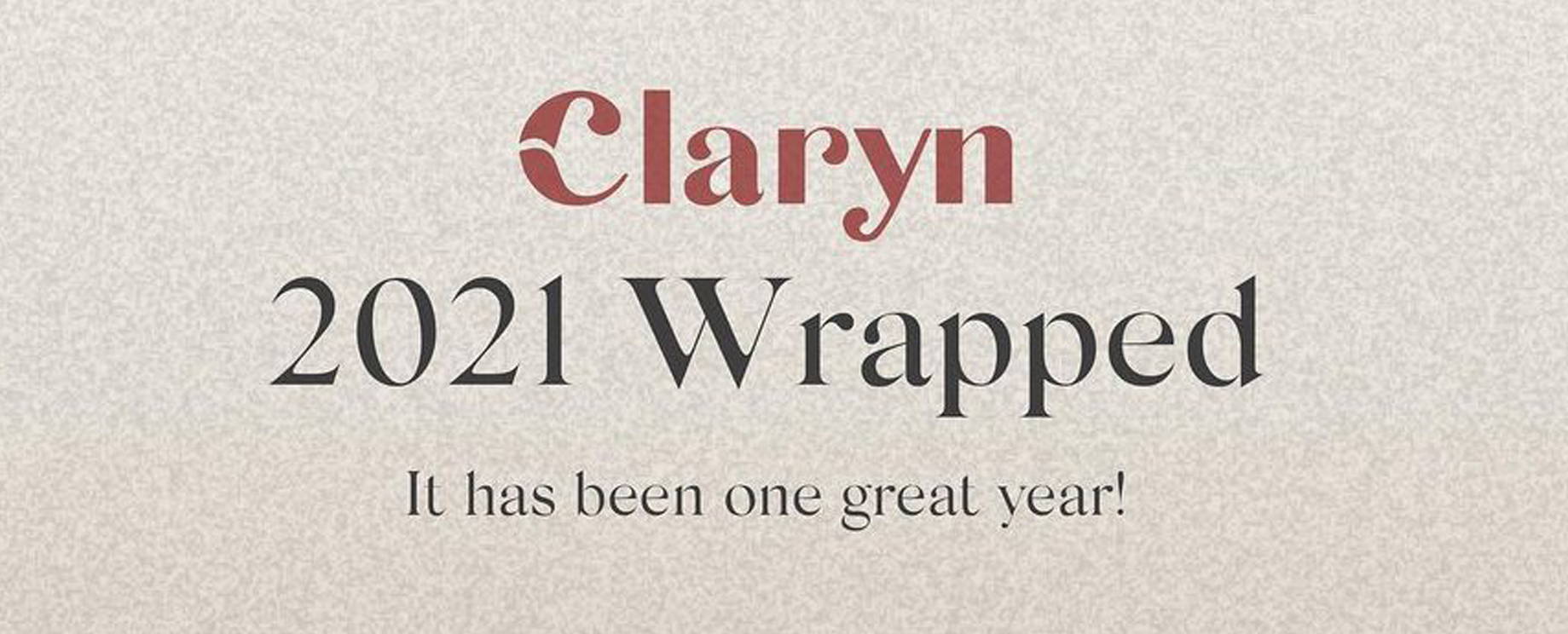 Dear #ClarynWomen,
Feeling confident is not just about wearing great clothes and loving your reflection. Confidence is the result of a long process of loving yourself that is not easy, and Claryn is grateful to be able to walk hand in hand with you to find pur confidence together.
Being the boss of yourself is not any easier either, it requires a lot of self reflection, dealing with your insecurities and being at peace with them while working to be better, and do better than that. At the end of the day, you are more than ALL of your insecurities. Thank you for letting Claryn love each and every side of you! Let's keep on working together to be even better!
Being able to listen to your love, support, concerns, advices and thoughts means more to Claryn than you can even imagine! You are our powerhouse to keep on creating and to move forward and be and give better each day! It has been such an honour to be able to give you your hopes and dreams, and to be involved in your previous lives!
This has been the story that you helped us wrote throughout 2021, and we hope we have engraved something even more beautiful in your life throughout 2021 too! Written in gold with permanent mark, you have drawn a beautiful masterpiece in our 2021, and we plan on showing you our gratitude even more here onwards;
— The story continues.
With much love,
Claryn The Label
- - - - -
#ClarynWomen terkasih,
Merasa percaya diri bukan hanya tentang mengenakan pakaian yang bagus dan mencintai bayangan kamu di cermin. Percaya diri adalah hasil dari proses mencintai diri sendiri yang panjang dan tidak mudah, dan Claryn bersyukur bisa berjalan bergandengan tangan bersama anda untuk mencari kepercayaan diri yang sesungguhnya.
Menjadi kapten atas diri dan kehidupan sendiri juga tidak mudah - membutuhkan banyak refleksi diri, mencari dan mengetahui insecurity kamu dan berdamai dengan mereka. Tidak hanya itu kamu juga harus sambil moncoba untuk menjadi lebih baik, dan melakukan lebih baik dari insecuritymu itu. Pada akhirnya, kamu lebih dari SEMUA insecuritymu. Terima kasih telah membiarkan Claryn mencintai setiap sisi dari kamu! Mari terus sama-sama berkerja untuk menjadi lebih baik lagi!
Memiliki kesempatan untuk mendapatkan cinta, dukungan, serta mendengarkan keluhan, saran, dan pemikiran kamu dangat berarti bagi Claryn, jauh melebihi yang kamu dapat bayangkan! Kamu adalah pembangkit utama semangat kami untuk terus berkreasi dan bergerak maju, dan menjadi dan memberi yang lebih baik setiap harinya! Merupakan suatu kehormatan dan kebanggaan untuk dapat mengabulkan mimpi dan anggan-angganmu, dan untuk terlibat dalam kehidupan kamu sejauh ini!
Ini adalah kisah yang kamu bantu Claryn tulis sepanjang tahun 2021, dan Claryn harap Claryn juga telah mengukir sesuatu yang lebih indah dalam hidup kamu sepanjang tahun 2021! Ditulis dengan emas yang permanen, kamu telah menggambar sesuatu yang indah di tahun 2021nya Claryn, dan Claryn berencana untuk menunjukkan rasa terima kasih kami lebih banyak lagi mulai dari sini dan seterusnya;
— Cerita ini bersambung.
Salam hangat,
Claryn The Label